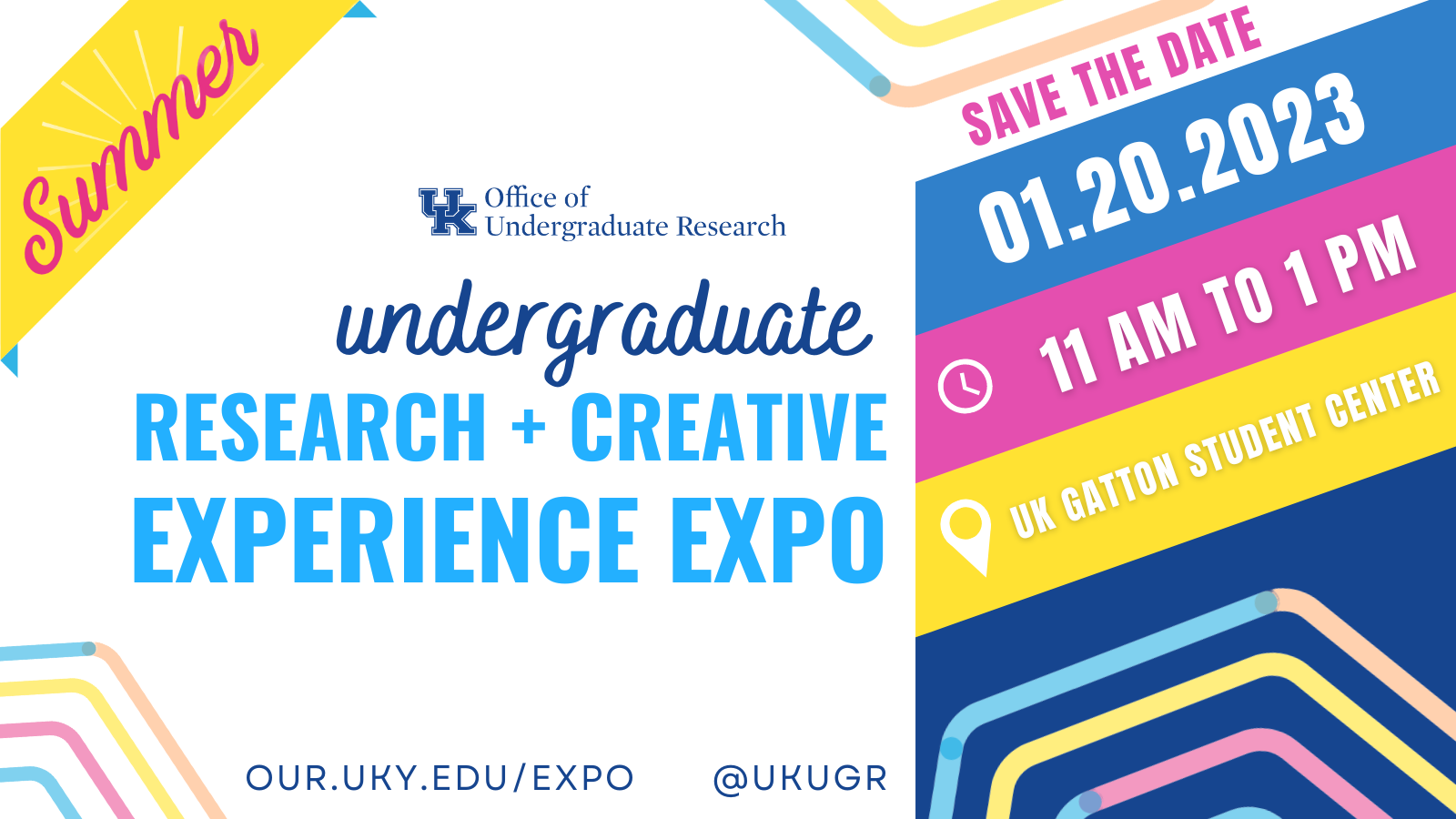 Summer Research + Creative Experience Expo
Find a Summer Research + Creative Opportunity
Join the UK Office of Undergraduate Research for our 2023 Summer Research + Creative Experience Expo!
Come learn about the great -- and funded! -- summer research opportunities available both on- and off-campus. 
Learn about the upcoming Summer 2023 fellowship cycles and what you can do to prepare to become the strongest possible applicant.

Network with UK research faculty and staff and learn about opportunities for conducting mentored summer research and creative inquiry at the University of Kentucky and in the United States. 
Learn More & See List of Participating Programs our.uky.edu/expo
For Colleges and Programs
Reserve a table https://tinyurl.com/Summer23Expo