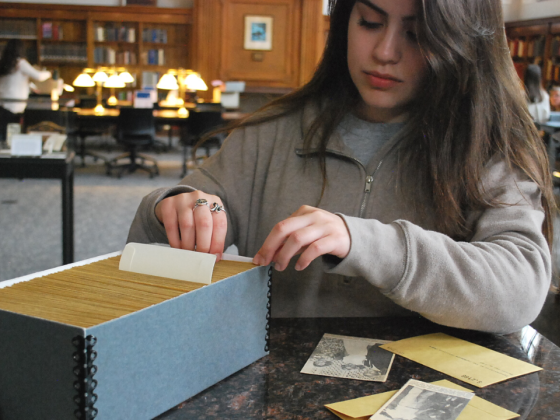 The OUR strives to help UK students' development as scholars who are research and career ready. Below are some helpful resources and guides as you embark upon your research journey.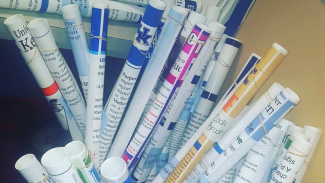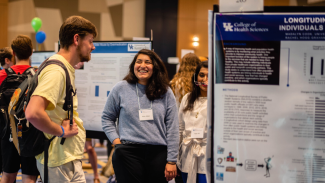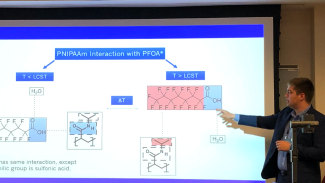 Research Poster Templates
Free collection of easy to use and customize PowerPoint research poster templates. Both modern and traditional templates available.
Free Poster Printing for Undergrads
Are you presenting at a conference and need your research poster printed?
The Office of Undergraduate Research (OUR) is pleased to provide this service to the UK undergraduate community. We will print ONE student research poster free-of-charge per semester, if you are accepted to present your research at a professional conference, program or event.
Lab Research
Some research trainees (i.e. grad students / postdocs who work in a research lab) may still be required to come into their lab each day. Lab policies and procedures have changed due to COVID-19. 
UK Research: COVID-19 Guidance for Researchers
EHS Safety Training
The University requires safety training classes to be completed before beginning certain types of work. These requirements apply to all individuals involved in the covered work, including students. Students will meet with their mentor to determine which safety trainings are required.
Responsible Conduct of Research (RCR)
UK Office of Research Integrity (ORI) - CITI Responsible Conduct of Research (RCR) Training
The Responsible Conduct of Research (RCR) module is the most general one and is required for all students working on a National Science Foundation (NSF) funded project. All students are welcome to complete any of the trainings to receive a certificate of completion. It is highly recommended for any student conducting independent research, working as a research assistant or on a grant funded project complete at least the RCR training.
To access the training, you will need to register and create a username and password. The training consists of ten modules which take about 20 minutes each. There are several multiple choice questions at the end of each module which you need to answer 80% correctly to pass.
For detailed instructions on how to login in to the CITI website and access the CITI modules follow this link.
What is an IRB?
Frequently Asked Questions (FAQ) Regarding the University of Kentucky Institutional Review Board (IRB)
What is Research Misconduct?
The Office of Research Integrity (ORI) supports the institution in its efforts to promote ethical conduct of research.  The ORI provides educational materials and lectures to assist in educating faculty, staff, and students on federal, state, and local rules and regulations in the area of ethical research conduct. 
Go to the Definition of Research Misconduct
Library Resources & Digital Research Assistance
How do I start my research paper if I can't go to the library?
Librarians are available to assist students daily via chat (Ask Us) and email (refdesk@uky.edu). Zoom consultations may also be scheduled.
Library chat hours have been extended:
Monday–Thursday: 9:00 am to 7:00 pm
Friday: 9:00 am to 5:00 pm
Saturday–Sunday: 12:00 pm to 5:00 pm
Additionally, librarians maintain a number of popular course guides and a variety of subject area research guides that can help you gather the information you need to develop research topics and complete your coursework successfully.
Research and Citation Resources
Resources for Conducting and Using Research
Citing Sources in a Research Paper - APA Format
Citing Sources in a Research Paper - MLA Format
Have a question? Visit our FAQ page for answers to some of the most common questions about undergraduate research at UK.  If you need additional assistance, we're just an email or phone call away!