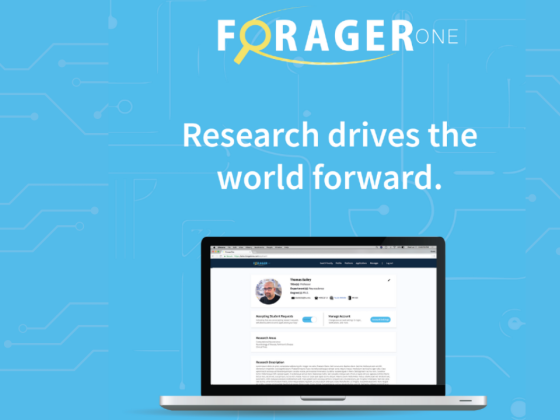 UK ForagerOne
Facilitating connections between research faculty and aspiring undergraduate, graduate, professional and postdoc researchers
Mentorship Driving the Future of Research.
Developed with support from the Office of the Vice President for Research, Office of the Provost, and Student Success, the new portal will connect students and faculty for integrative learning opportunities in all disciplines across campus and enable faculty to strengthen their research teams.
ForagerOne streamlines and standardizes how students look for university-affiliated research opportunities and simplifies messaging to connect students and mentors outside of the classroom.
Get Started with ForagerOne.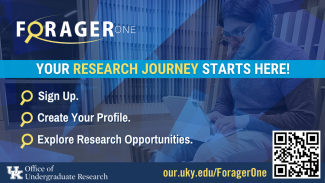 Your research career starts here!
Learn how to find a research opportunity and kickstart your college research career at any of the tabling and drop-in sessions.
Stop by any of the tabling events in the Gatton Student Center or swing by the OUR office in Room 211 Funkhouser to get connected.
3 EASY STEPS TO GET STARTED.
1. Claim your profile. Faculty profile information is auto populated from Scholars@UK.
2. Promote research opportunities. Customize projects (paid, academic credit, volunteer) and engage with students for potential mentorship opportunities.
3. Connect with students. Indicate to students if you're currently recruiting. Search student profiles by keyword, level (undergraduate, graduate and postdoc), major and message students within the platform.
EXPLORE RESEARCH OPPORTUNITIES.
1. Create your ForagerOne profile.
2. Explore research opportunities.
3. Connect with a faculty mentor.