Your Undergraduate Research Journey Begins Here.
Why Get Involved with Research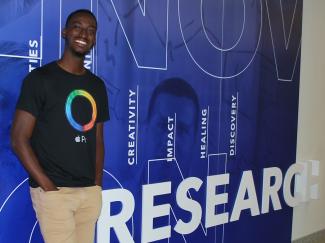 Explore the unknown. Research gives students the skills to think for themselves, critically evaluate information, and use their creativity to explore.
Explore career directions

Work one-on-one with internationally distinguished faculty 

Participate in cutting-edge research projects with far-reaching impact

Develop your problem-solving skills, creativity, teamwork, and critical thinking abilities

Earn credit outside the classroom 

Set yourself apart for graduate or professional school admission or high-level employment

Have fun!
Alumni Spotlight: Where are They Now?
We love hearing from former students and mentors! We're interested in what happens to our undergraduate research graduates and how they feel about their time and experiences here.  Share YOUR story with us. 
Student Research Spotlight
We are excited to showcase the great things our undergraduate student researchers and their mentors are doing at UK and also help inspire other undergraduate students to pursue research experiences. Take a moment to tell us about your research achievements and experiences!
Have a question? Visit our FAQ page for answers to some of the most common questions about undergraduate research at UK.  If you need additional assistance, we're just an email or phone call away!