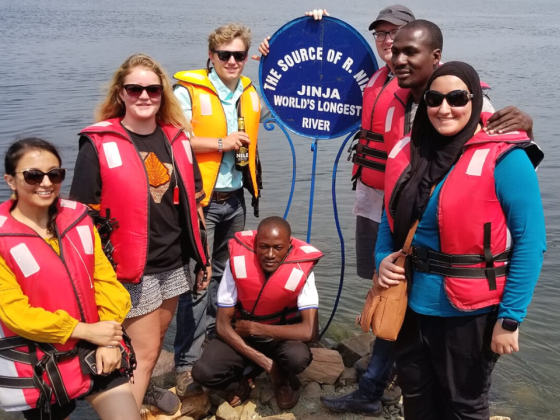 Research Rookies Skills Training
The Office of Undergraduate Research (OUR) is pleased to offer students resources to professional development and career training in research. As such, OUR's Research Rookies Skills Training serves to inform and empower students with research training and skills to become research ready.
OUR Virtual Services
The Office of Undergraduate Research team will continue to offer services and support for undergraduate research, including awards, programs, information sessions, and advising in online formats. 
Research Starts Here.
Discover undergraduate research opportunities today! Explore the research and creative scholarship opportunities available at UK, nationally, and internationally.
Connect with Undergraduate Research.
$610K
AWARDED TO SUPPORT SUMMER RESEARCH FELLOWSHIPS
Since 2014, the OUR has awarded $610,900 in Summer Research Fellowships to support 301 students' summer research endeavors on-campus, nationally, and abroad.
$27K
AWARDED TO STUDENT OSWALD WINNERS
Since 2014, the OUR has awarded $27,261 in prizes to 97 undergraduate research student winners of the Oswald Research & Creativity Competition.
707
STUDENTS PRESENTED RESEARCH AT NCUR
Since 2009, 707 UK undergraduates have presented their faculty-mentored research at the annual National Conference on Undergraduate Research (NCUR).
Have a question? Visit our FAQ page for answers to some of the most common questions about undergraduate research at UK.  If you need additional assistance, we're just an email or phone call away!