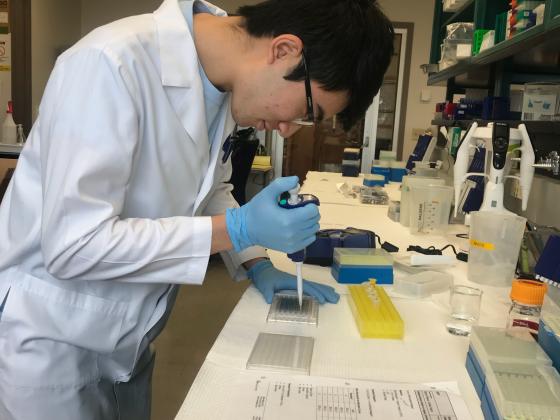 There are several ways for students at the University of Kentucky to obtain funding for research-based, scholarly, or creative projects.
External Funding Opportunities
External grants and scholarships for undergraduate research activity are available. We encourage you to search online for other award sources, especially those supporting research in the arts and humanities. Our list is not comprehensive.
External Funding Requiring University Endorsement
$148K
AWARDED TO SUPPORT STUDENT RESEARCH TRAVEL
Since 2009, the Office of Undergraduate Research has awarded $148,290 in Research Travel Grants to UK undergraduate students presenting their research at professional meetings and conferences.
7
FUNDING AND AWARDS PROGRAMS
The Office of Undergraduate Research offers SEVEN funding and competitive awards programs for undergraduate researchers, including Research Travel Grants, Student Research Competitions, and Summer Research Fellowships.
371
STUDENTS RECEIVED FUNDING SINCE 2018
Since 2018, 371 undergraduate researchers have participated in OUR funding programs and received financial support to continue their research and creative endeavors.