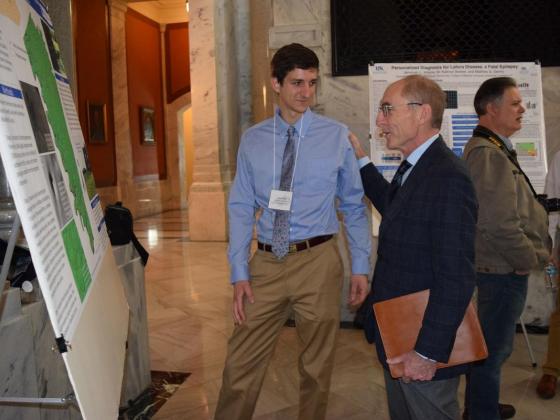 UK Work-Study Research Assistant Program (WRAP)
The UK Work-Study Research Assistant Program (WRAP) is designed to help federal work-study (FWS) eligible students develop research skills and explore their academic interests. Research and creative scholarship experiences develop transferable skills and can change the course of a student's academic and/or professional career. Our expectation is that the research assistant will be substantively engaged in a faculty member's research and creative endeavors. 
Program Questions? 
Please contact the Office of Undergraduate Research at ugresearch@uky.edu or 859-257-0049 with any questions about the program.
Federal Work-Study Questions?
Please contact the Federal Work-Study Office at FWS@uky.edu with any questions about FWS eligibility, awards, resources, and other program-related issues.
Learn More about Federal Work Study
The Office of Undergraduate Research collaborates with the UK Office of Financial Aid and Scholarships' Federal Work-Study team to allow students to use federal work-study funds to support undergraduate research assistants for University of Kentucky faculty.