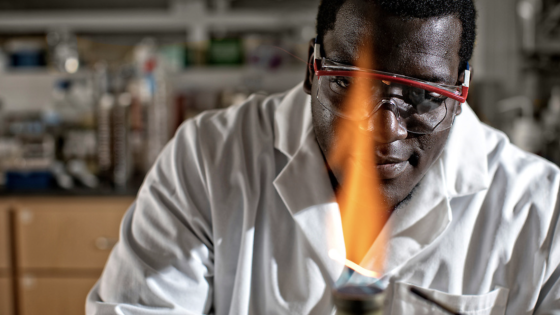 Office of
Undergraduate Research
Begin your research journey today.
The Office of Undergraduate Research (OUR) is dedicated to providing coordination, leadership, and support for University of Kentucky undergraduates in all majors and class levels. We offer awards and activities to support undergraduate research across the university.  The OUR promotes research as a high impact student experience to enhance readiness to succeed in future careers and foster student success.
As a Research I institution, UK students have access to unparalleled research. Undergraduates have the opportunity to engage in extraordinary world-class research across all disciplines and work alongside faculty mentors that are on the forefront of technology and discovery…..and it all starts with your curiosity!
Are you an Undergraduate Student Interested in Research?
Connecting with the Office of Undergraduate Research (OUR) is the first step in getting involved in research activities at UK.  Begin by registering, attending an information session and/or arranging an appoint for individual coaching.  OUR helps students to identify and connect with research opportunities on campus.
Learn About Upcoming Events
The OUR team provides student support programs, workshops, and information sessions.
Register as an Undergraduate Research Mentor
Get connected with OUR!  Mentors make a difference and the Office of Undergraduate Research (OUR) provides resources, services, and support for faculty and staff. Register as an undergraduate research mentor today!
$1.07
Million Awarded to Support Undergraduate Researchers
The OUR offers seven programs and research funding opportunities for undergraduate students.
8,030
Undergraduate Students Served
Total number of undergraduate research program participants, interest session attendees, and advising consultations since 2009.
707
STUDENTS PRESENTED RESEARCH AT NCUR
Since 2009, 707 UK undergraduates have presented their faculty-mentored research at the annual National Conference on Undergraduate Research (NCUR).
Photo Galleries
What does the undergraduate research experience look like?