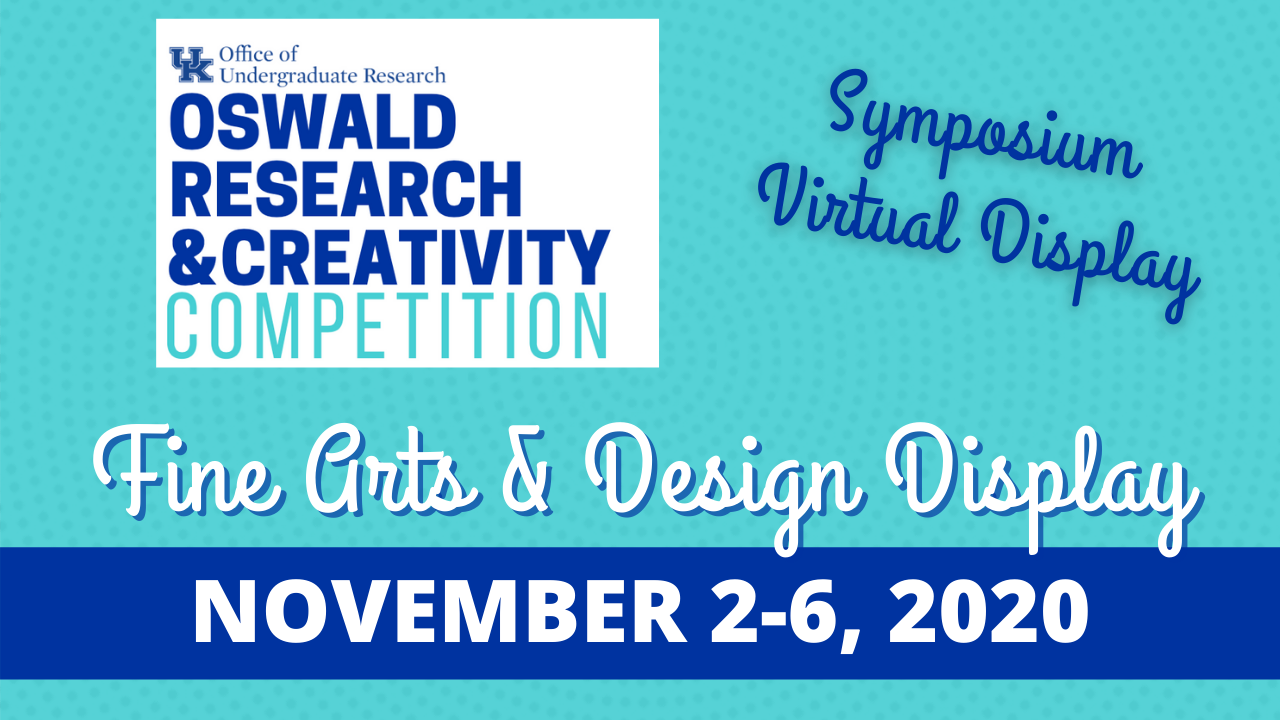 Oswald Research & Creativity Competition: Fine Arts & Design Display
The Oswald Competition promotes creativity in all fields of study and provides annual awards in 7 categories. To enable visitors to safely experience the art, the displays will be hosted virtually, and are free and open to the public. UK students' Fine Arts and Design projects will be displayed until Friday, November 6.
For more information go HERE.