DISCOVERY FOR EVERY DISCIPLINE.
Embark on your journey of exploration today! We are here to talk with you to provide individual advising and help connect you with research opportunities. 
You don't have to wait to graduate to make an impact. Discover what's wildly possible with undergraduate research!
Are you a faculty mentor with a Research Opportunity?




Undergraduate Lab Assistant (Biochemistry/Medicine)
Undergraduate Lab Assistant
Faculty Mentor: DR. HUNTER MOSELEY, Associate Professor of Biochemistry / College of Medicine

# of Opportunities: 10

Project Description: Systems and Computational Biology

Project Duration: 10 hours per week

Student Role: Undergraduate lab assistant

Minimum Student Requirements (experience, skills, major, etc.): Highly motivated 2nd semester freshman to 2nd semester sophomore who want to learn while they work in the exciting areas of bioinformatics, computational biology, and systems biochemistry.

INTERESTED? Contact Dr. Moseley hunter.moseley@uky.edu

View more information about opportunity here
Undergraduate Lab Assistant (Forest Ecology)
College of Agriculture, Food and the Environment - Forest Ecology Research Assistant  
Faculty Mentor: DR. SYBIL GOTSCH, Associate Professor / College of Agriculture, Food and Environment; Department of Forestry and Natural Resources

# of Opportunities: 3
Project Description: Join a new research lab at UK! The Forest Ecology Lab is an interdisciplinary research team housed in the Department of Forestry and Natural Resources. We have ongoing research relating to forest health and productivity in montane regions of Costa Rica (Central America) and will be beginning new projects in Central and Southern Appalachian forests. We are looking for students at various levels of engagement (volunteers, work-study, independent studies) to join the lab. We offer a fun and inclusive environment and the ability to develop a number of skills that would benefit students interested in measuring plant performance and productivity (BIO, NRES and FOR students), building sensors to measure transpiration (Engineering students), and if interested, Tree Climbing! We also have plenty of lab tasks if benchwork better suits you. In the Gotsch Lab, we celebrate diversity and work to recruit and support students that are underrepresented in Forestry, Environmental Sciences/Studies, Biology and Engineering. Join us!

Project Duration: Ongoing project, 10 hrs/week

Student Role: Lab technician

Minimum Student Requirements (experience, skills, major, etc.): None

INTERESTED?  Contact Dr. Gotsch,  sybil.gotsch@uky.edu
UK Campus Research Opportunities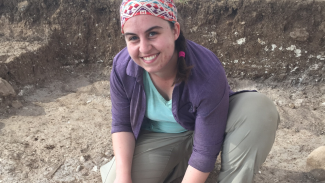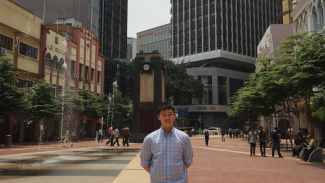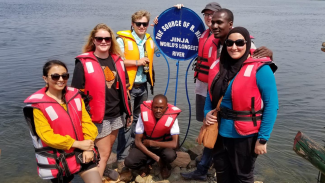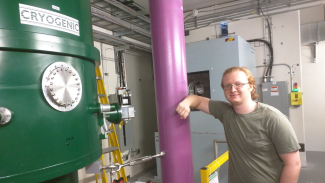 Summer Research Opportunities
Explore Summer Research Experiences for Undergraduates