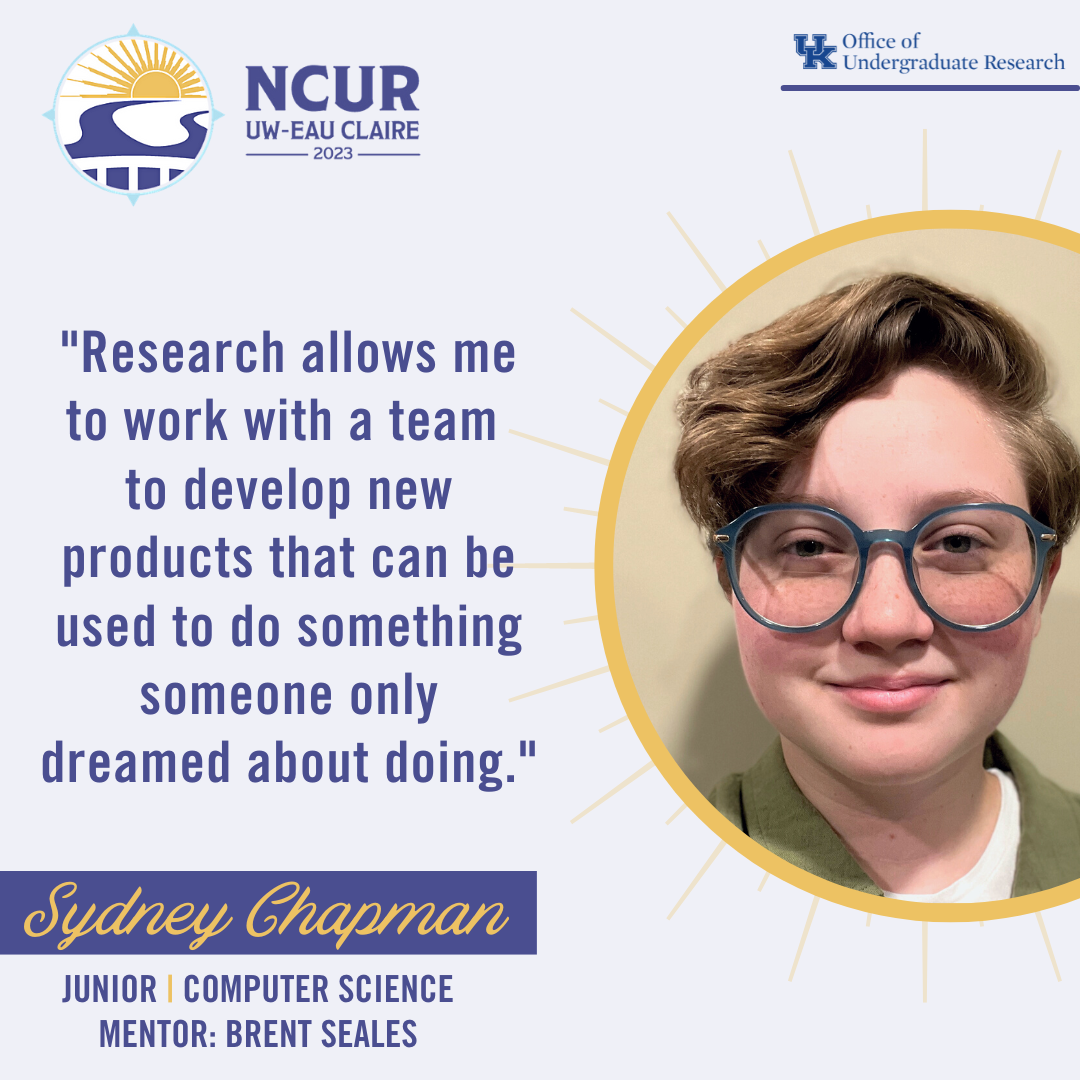 Sydney Chapman
NCUR 2023 Spotlight
Sydney Chapman
Junior, Computer Science major, Mathematics minor
Research Mentor: Dr. Brent Seales
I enjoy research because.... "it allows me to work with a team to develop new products that can be used to do something someone only dreamed about doing."
How did you first get interested in undergraduate research at UK?
"I first got interested in the undergraduate research at UK when I went to an online career fair and joined informational sessions for all of the topics that interested me. The research groups all had a strong purpose and goal that was very easy to get excited about and want to start working on."
How long have you been engaged in undergraduate research?
"1.5 years and counting"
What has been the most exciting aspect of your research so far?
"The potential for making history"
What advice would you give to other UK students thinking about doing research?
"Do not be afraid to apply for research, everyone has to start somewhere, it is better to start in a safe place where it is designed to help you learn and get started in whatever career you are looking to go into."