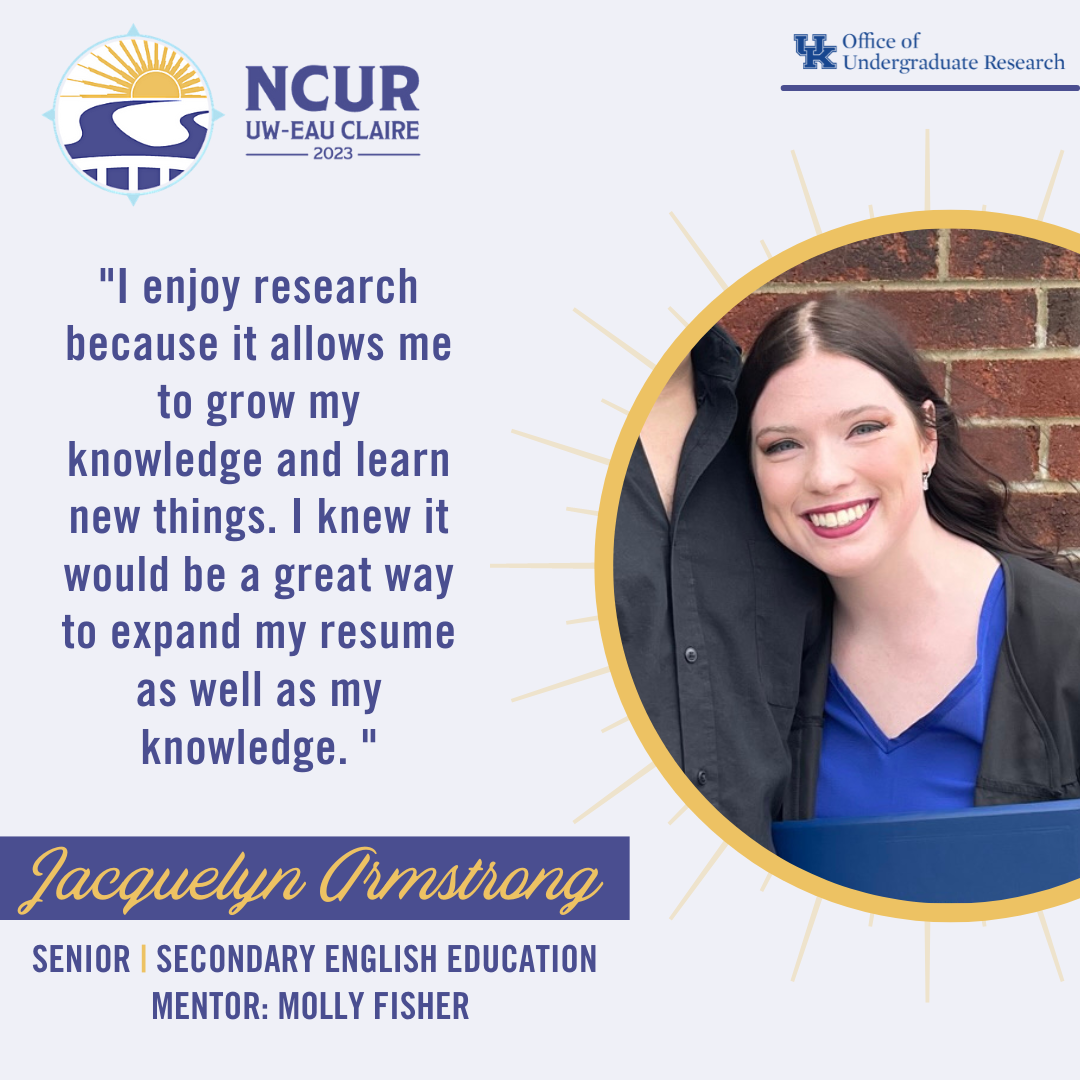 Jacquelyn Armstrong
NCUR 2023 Spotlight
Jacquelyn Armstrong
Senior, Secondary English Education major
Research Mentor: Dr. Fisher
I enjoy research because.... "It allows me to grow my knowledge and learn new things."
How did you first get interested in undergraduate research at UK?
"I knew it would be a great way to expand my resume as well as my knowledge."
How long have you been engaged in undergraduate research?
"Almost a year"
What has been the most exciting aspect of your research so far?
"The most exciting aspect has been interviewing teachers. It was a very eye opening experience."
What advice would you give to other UK students thinking about doing research?
"Do it! It may be scary and you may be apprehensive, but I promise it is worth it."