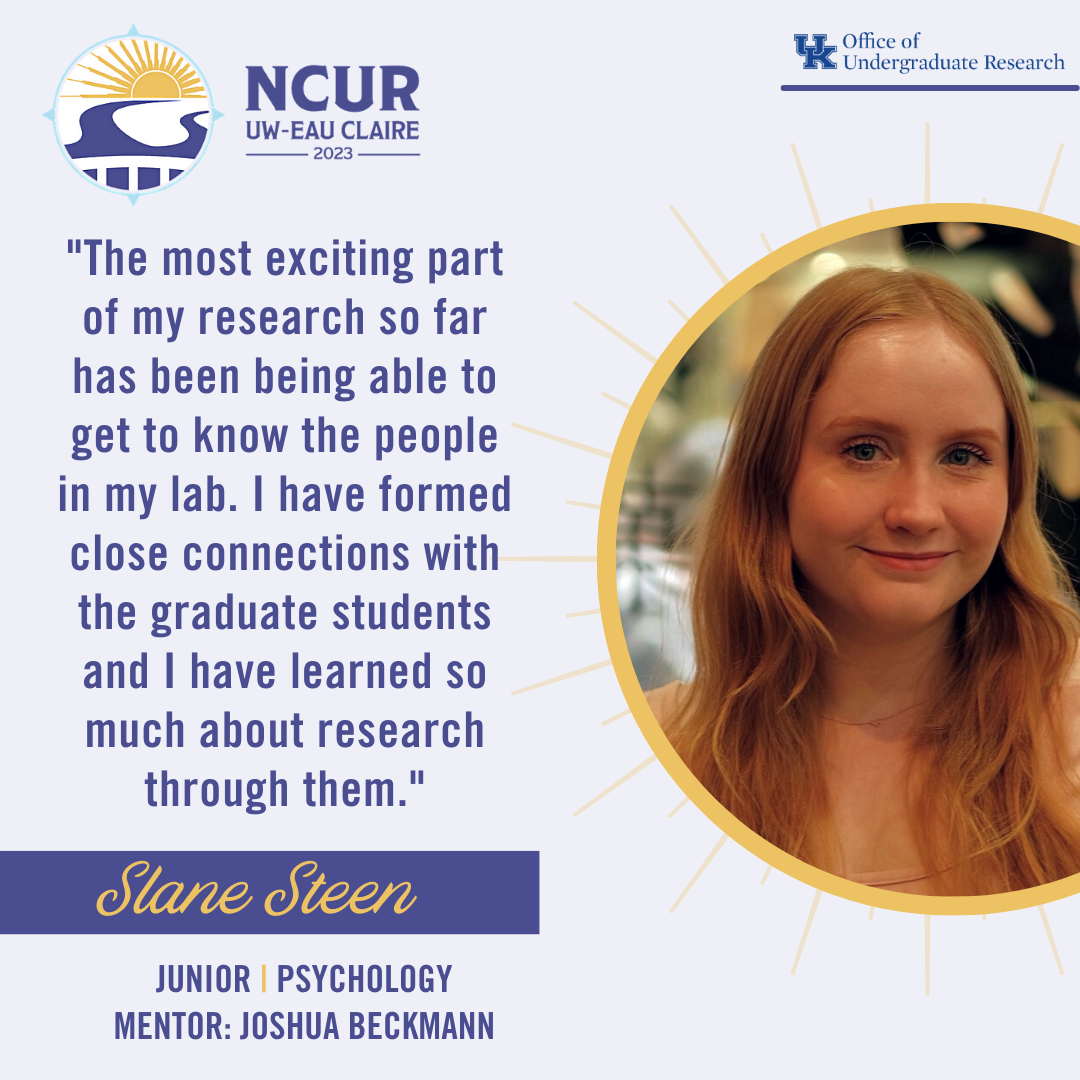 Slane Steen
NCUR 2023 Spotlight
Slane Steen
Junior, Psychology major and Neuroscience minor
Research Mentor: Joshua Beckmann
I enjoy research because.... "It makes me feel like I am a part of something that will help people and change the future of drug misuse treatment."
How did you first get interested in undergraduate research at UK?
"I first got interested in research when I first toured UK in high school. I saw the amazing opportunities UK had to offer and I knew that I wanted to be a part of research as soon as possible."
How long have you been engaged in undergraduate research?
"I have been engaged in undergraduate research since the fall of my sophomore year."
What has been the most exciting aspect of your research so far?
"The most exciting part of my research so far has been being able to get to know the people in my lab. I have formed close connections with the graduate students and I have learned so much about research through them."
What advice would you give to other UK students thinking about doing research?
"Getting into research can be intimidating. You have to have faith in yourself and trust that you will end up where you need to be. You deserve to be here and you deserve to take part in research if that is what you want to do."