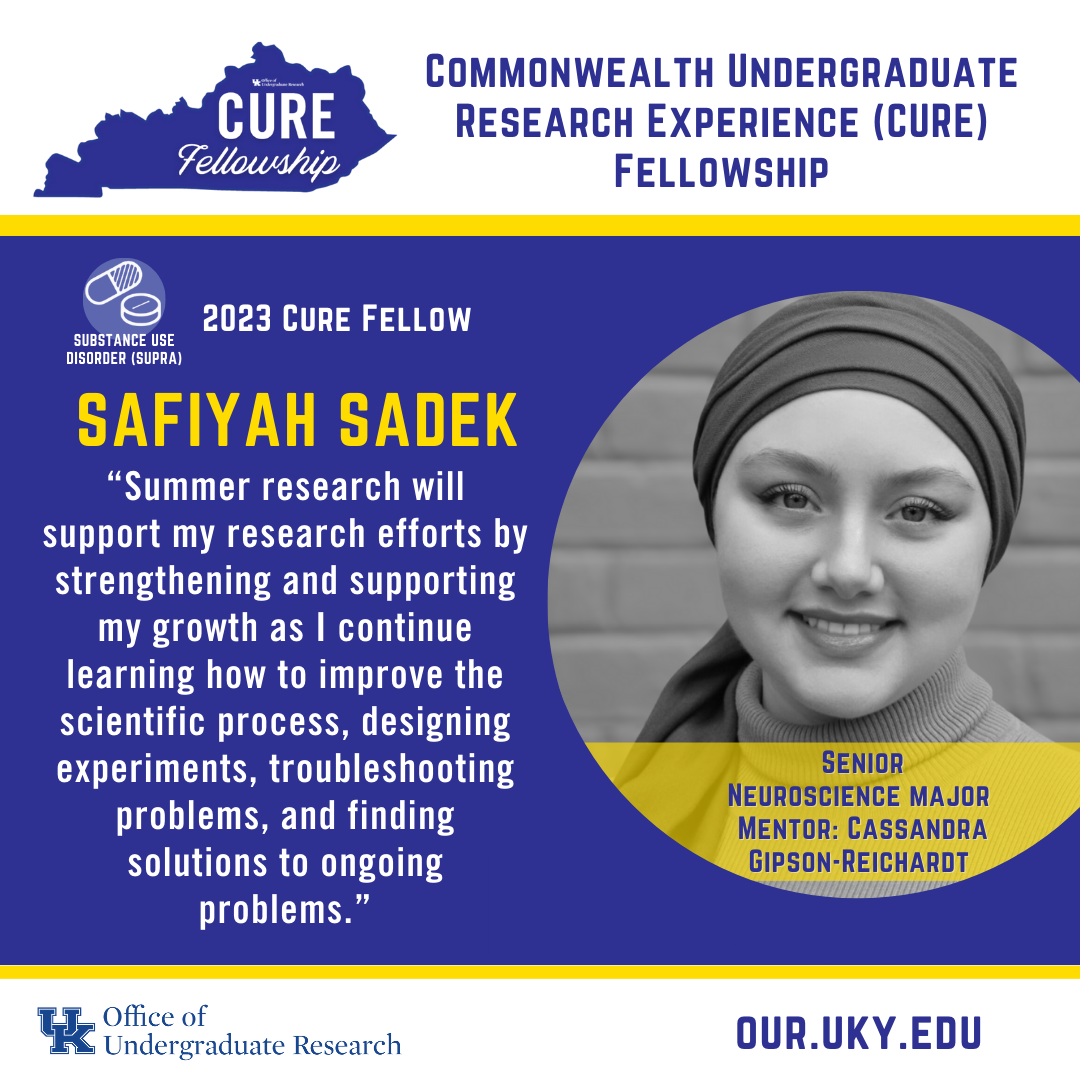 Safiyah Sadek
2023 CURE Fellow
Safiyah Sadek
Senior, Neuroscience major and a 2023 Substance Use Disorder RPA CURE Fellow 
Research Mentor: Dr. Cassandra Gipson-Reichardt 
Supported by the Substance Use Disorder (SUPRA) Research Priority Area
How will this summer research fellowship support your research efforts?
"Summer research will support my research efforts by strengthening and supporting my growth as I continue learning how to improve the scientific process, designing experiments, troubleshooting problems, and finding solutions to ongoing problems."
Why is research important?
"Research is the foundation by which people build a network of knowledge to help others through difficult times. Without research many important medicines, architectural feats, agricultural solutions wouldn't exist. And that's just the tip of the iceberg."
What advice would you give to other UK students thinking about doing research?
"Give it a try! If your not sure if research is right for you, volunteer at a lab or two for a couples weeks."