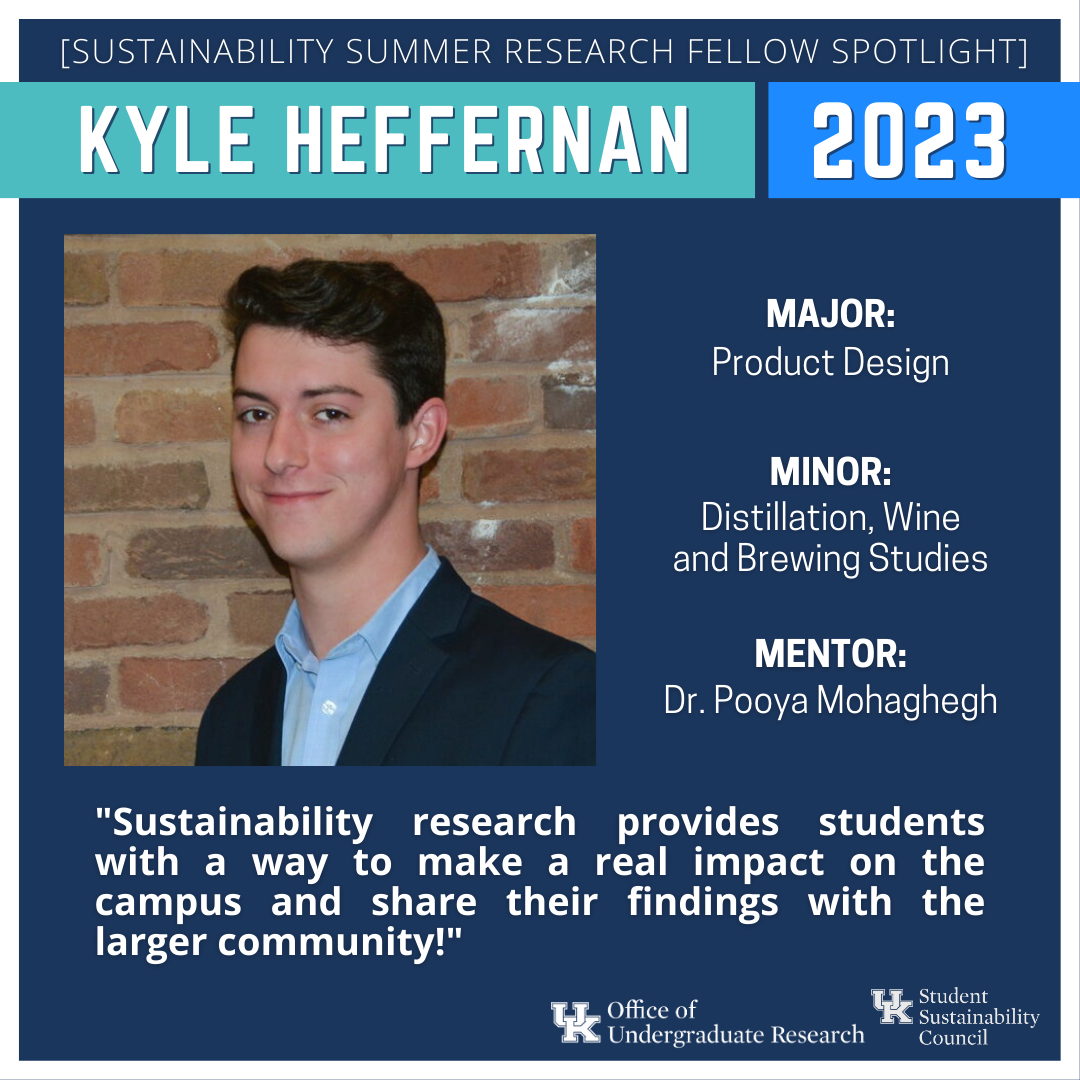 Kyle Heffernan
Sustainability Summer Research Fellow Spotlight
Q. How will this summer research fellowship support your research efforts and future goals?
A. "I'm grateful to be awarded this summer fellowship as it will significantly alleviate the concern of material costs for my research. Excited to begin diving into my focus area alongside my faculty mentor as we seek to make reusing material more convenient within the College of Design!"
Q. Why is sustainability research important?
A. "Sustainability research is crucial to our university's efforts in finding new opportunities to both leverage and conserve existing resources. Sustainability research also provides students with a way to make a real impact on the campus and share their findings with the larger community!"
Q. What advice would you give to other UK students thinking about doing research?
A. "I would totally recommend applying for undergraduate research. The chance to partner with a faculty member and explore a topic of your choice is a truly unique and awesome opportunity that will teach you a ton!"
The UK Office of Undergraduate Research's Sustainability Summer Research Fellowship program provides undergraduates with the opportunity to study in a wide variety of disciplines while doing intensive and self-directed research with a sustainability focus under the supervision of a faculty mentor.
Co-sponsored by the UK Student Sustainability Council