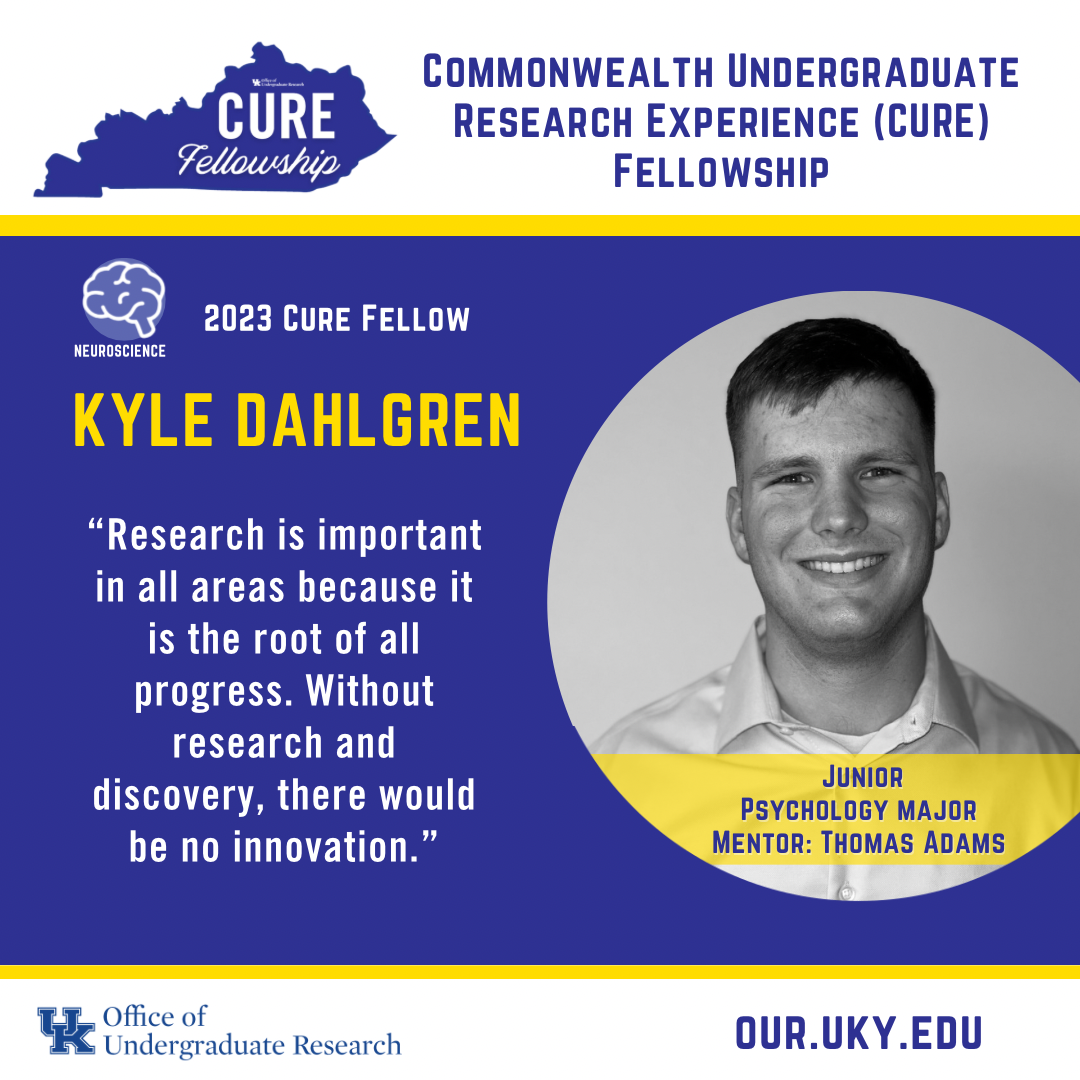 Kyle Dahlgren
2023 CURE Fellow
Kyle Dahlgren
Junior, Psychology major and a 2023 Neuroscience RPA CURE Fellow 
Research Mentor: Dr. Thomas Adams
Supported by the Neuroscience Research Priority Area
How will this summer research fellowship support your research efforts?
"It gave me the resources available to conduct summer research, as otherwise I wouldn't even be able to do any research."
Why is research important?
"Research is important in all areas because it is the root of all progress. Without research and discovery, there would be no innovation."
What advice would you give to other UK students thinking about doing research?
"Just go for it. Send an email to a mentor in an area you are interested in and just do your best."