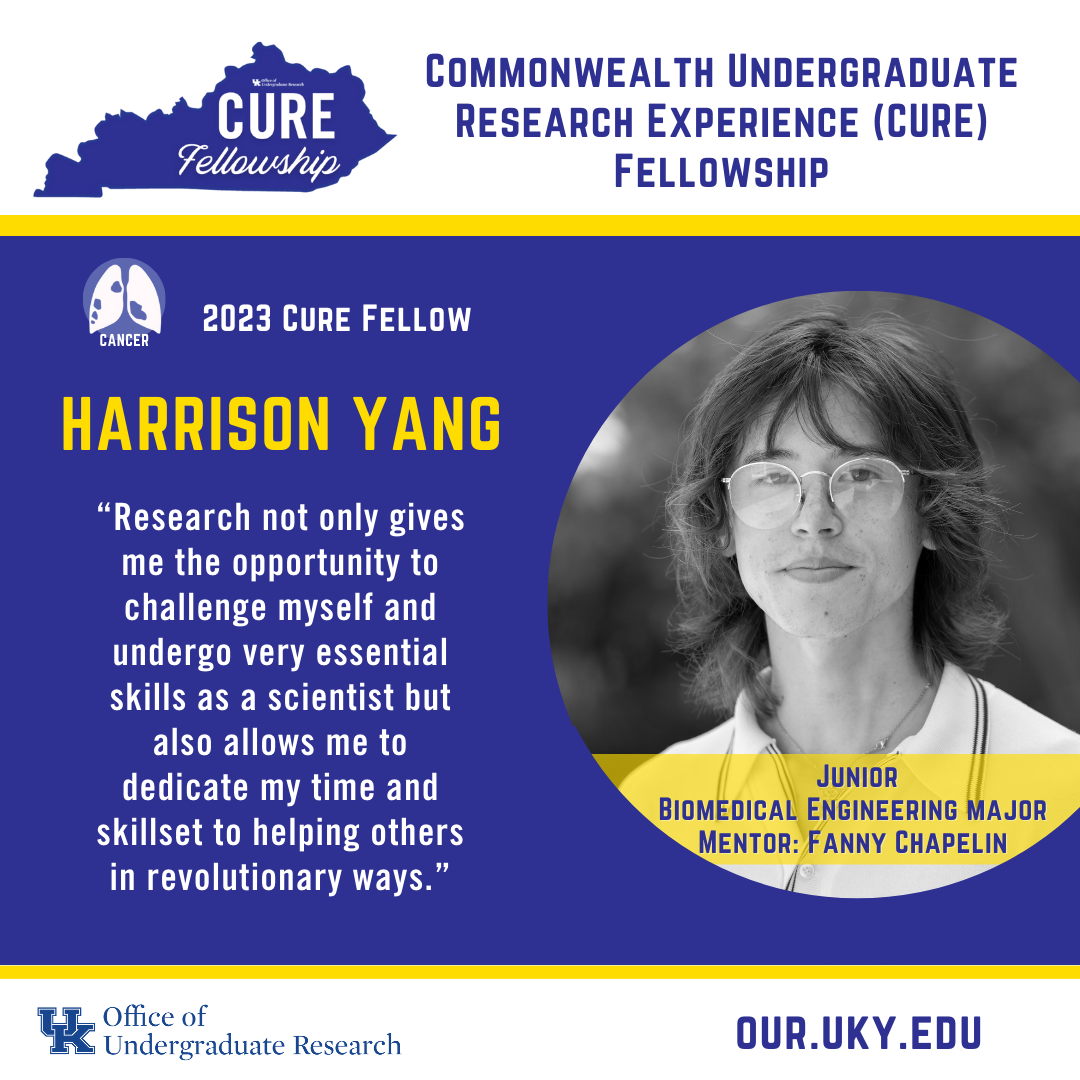 Harrison Yang
2023 CURE Fellow
Harrison Yang
Junior, Biomedical Engineering major and a 2023 Cancer RPA CURE Fellow 
Research Mentor: Dr. Fanny Chapelin
Supported by the Cancer Research Priority Area
How will this summer research fellowship support your research efforts?
"It has given me the opportunity to commit myself more fully to research. This fellowship allows me to not worry about other economic barriers I often have to account for when determining what I am doing for the summer."
Why is research important?
"Research not only gives me the opportunity to challenge myself and undergo very essential skills as a scientist but also allows me to dedicate my time and skillset to helping others in revolutionary ways."
What advice would you give to other UK students thinking about doing research?
"I would recommend just getting started all together. It is a great learning experience regardless of pursuing it in the future and helps grasp a better understanding of the technology around us."