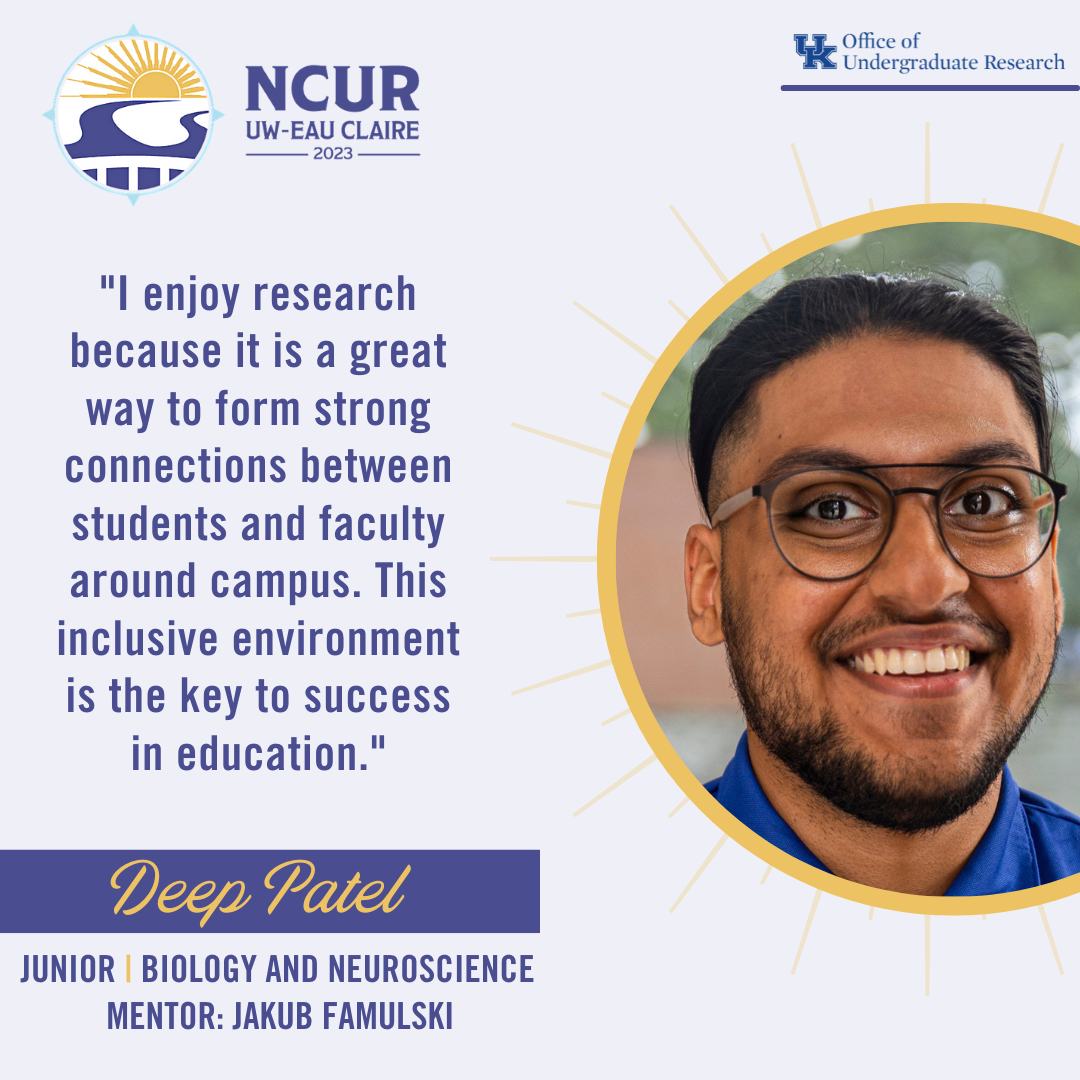 Deep Patel
NCUR 2023 Spotlight
Deep Patel
Junior, Biology and Neuroscience majors
Research Mentor: Dr. Jakub Famulski
I enjoy research because.... "I enjoy research because it is a great way to form strong connections between students and faculty around campus. This inclusive environment is the key to success in education."
How did you first get interested in undergraduate research at UK?
"STEMcats allowed me to experience the hands on opportunities that research provides. From that point onwards the rest was history."
How long have you been engaged in undergraduate research?
"Since my second semester freshman year. Spring of 2021 with STEMcats"
What has been the most exciting aspect of your research so far?
"I believe the most exciting part of my research is what I am currently doing. I am using confocal microscopy to look at the protein expression of the gene family I am studying in the developing eye. I think it's the most interesting because I am learning many new laboratory techniques and microscopy skills."
What advice would you give to other UK students thinking about doing research?
"Sometimes research can be a lot this includes: reading for knowledge, writing, and bench work simultaneously. In this same pandemonium that research can create, we find ourselves being able to apply the foundations that have been placed in our courses. Research also allows you to pick up new hobbies or expand on established interests."