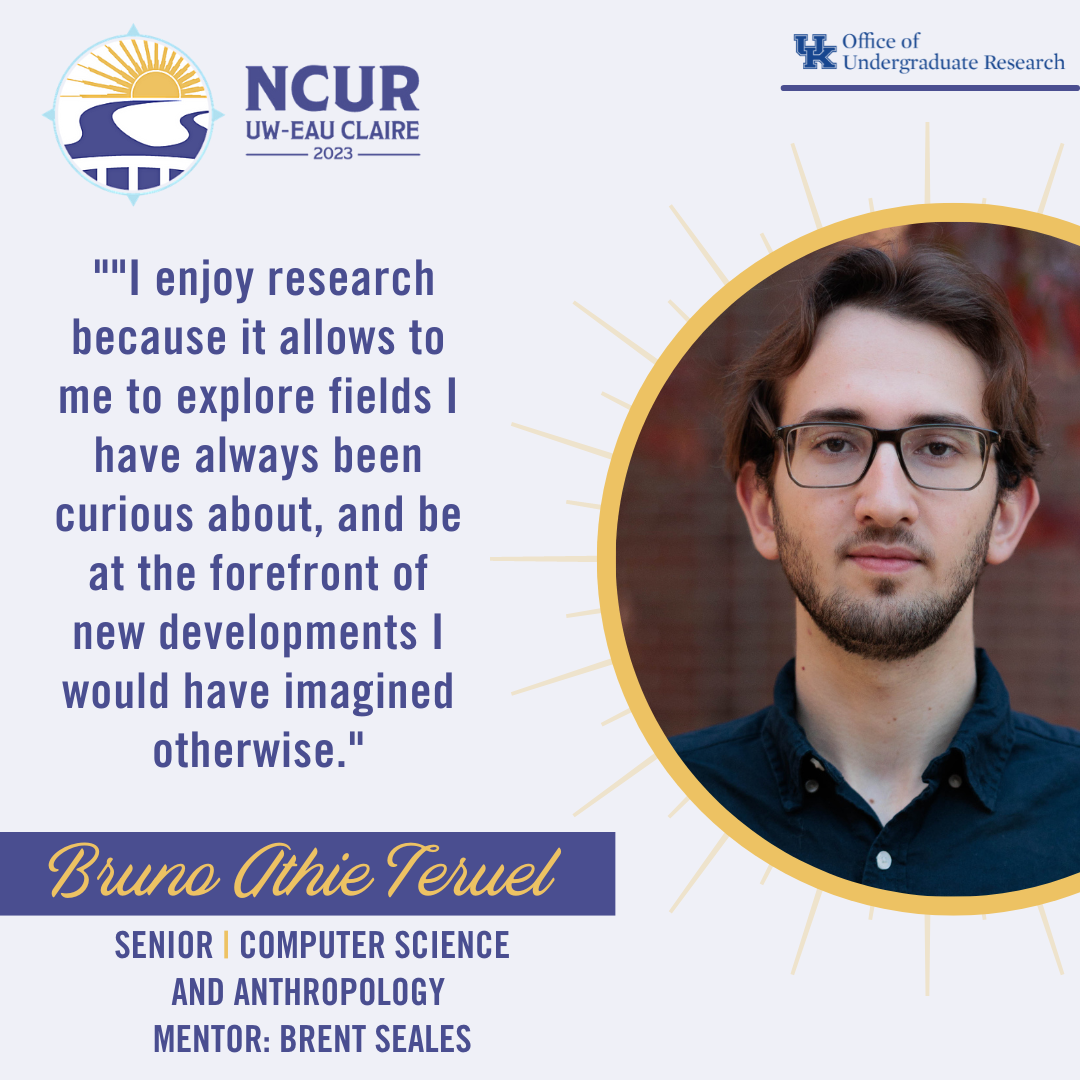 Bruno Athie Teruel
NCUR 2023 Spotlight
Bruno Athie Teruel
Senior, Computer Science and Anthropology major, Mathematics minor
Research Mentor: Dr. Brent Seales
I enjoy research because.... "it allows to me to explore fields I have always been curious about, and be at the forefront of new developments I would have imagined otherwise."
How did you first get interested in undergraduate research at UK?
"When I heard about the awesome interdisciplinary work that is being done across colleges at UK. As I am a double major in Anthropology and Computer science, my advisor recommended that I look into EduceLab, which has done incredible work combining both disciplines."
How long have you been engaged in undergraduate research?
"Two years"
What has been the most exciting aspect of your research so far?
"Being able to see results of my work have an impact in the fields I love. It is extremely gratifying to present my research to a curious audience that is interested in what came out of it. In 2022, undergraduate research lead our team to present our work internationally in Italy. To see people come to our presentation in a different country because they are interested in what we have to say is super exciting."
What advice would you give to other UK students thinking about doing research?
"Do not be afraid to reach out and try! Sometimes all it takes to get started is putting yourself out there and asking to learn more. There are many professors at UK doing amazing work, if you find something that really interests you, it might be just an email away."