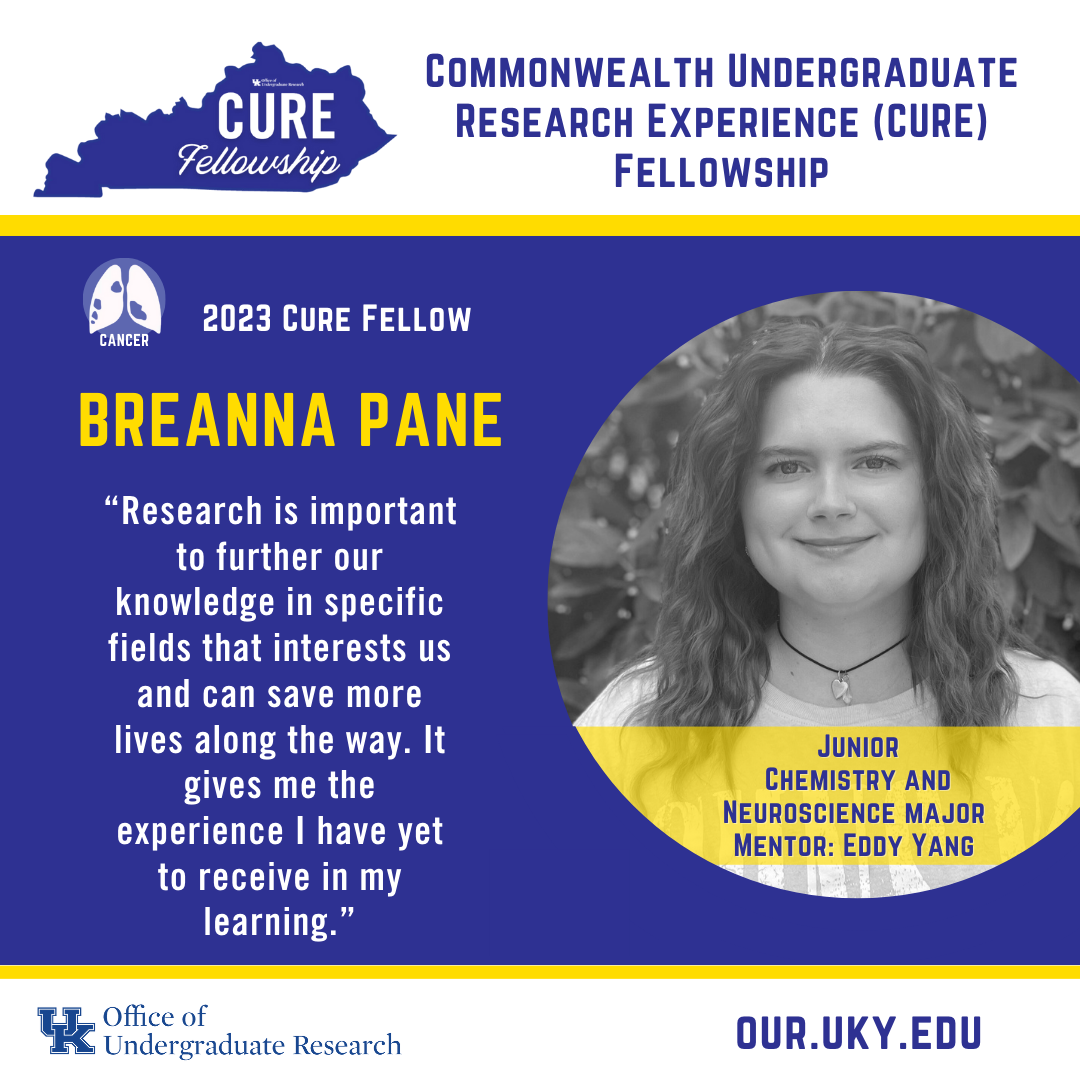 Breanna Pane
2023 CURE Fellow
Breanna Pane
Junior, Chemistry and Neuroscience major and a 2023 Cancer RPA CURE Fellow 
Research Mentor: Dr. Eddy Yang
Supported by the Cancer Research Priority Area
How will this summer research fellowship support your research efforts?
"It will give me the experience I have yet to receive in my learning."
Why is research important?
"Research is important to further our knowledge in specific fields that interests us and can save more lives along the way."
What advice would you give to other UK students thinking about doing research?
"Do it! Even if it scares you it will be the best decision you make."