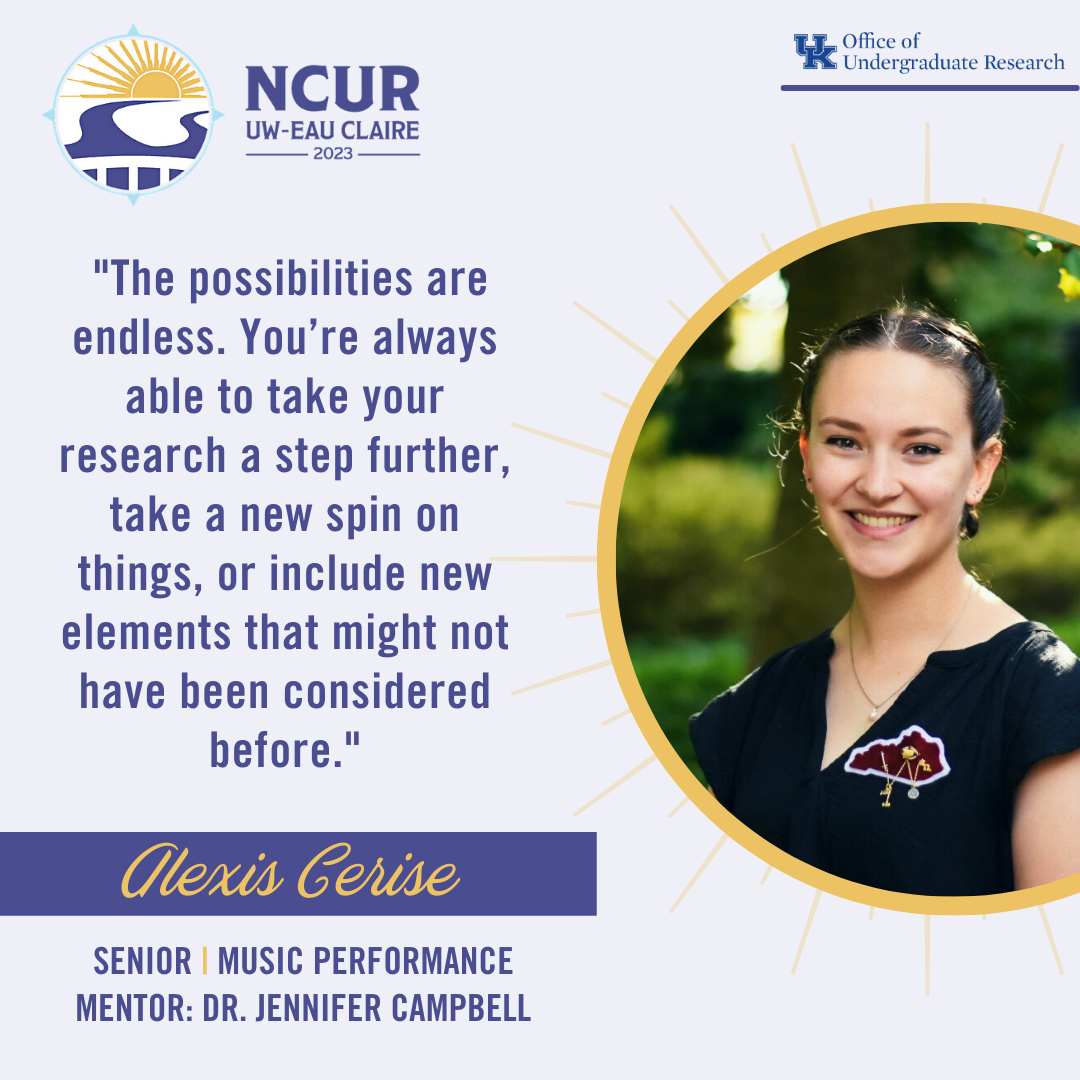 Alexis Cerise
NCUR 2023 Spotlight
Alexis Cerise
Senior, Music Performance major
Research Mentor: Dr. Jennifer Campbell
I enjoy research because.... "The possibilities are endless. You're always able to take your research a step further, take a new spin on things, or include new elements that might not have been considered before. By the end, you've created something akin to a personal work of art."
How did you first get interested in undergraduate research at UK?
"During the fall of 2021, I had to write an 8-10 page research paper for a music history course. I loved the process of researching, exploring new material, and putting information together, like a big puzzle."
How long have you been engaged in undergraduate research?
"Since fall of 2021."
What has been the most exciting aspect of your research so far?
"The most exciting aspect of my research has been working with my mentor, Dr. Jennifer Campbell. She has shown me a whole new way to think about, study, and appreciate music that has inspired me to push myself in ways I never thought possible."
What advice would you give to other UK students thinking about doing research?
"Do it! In music performance, I feel the academic side of our major is often neglected in favor of the performance side. The academic side is just as important, and when taken seriously, it benefits our ability to perform and understand music. We are lucky to have amazing faculty in the School of Music, so make the most of your time working with them!"