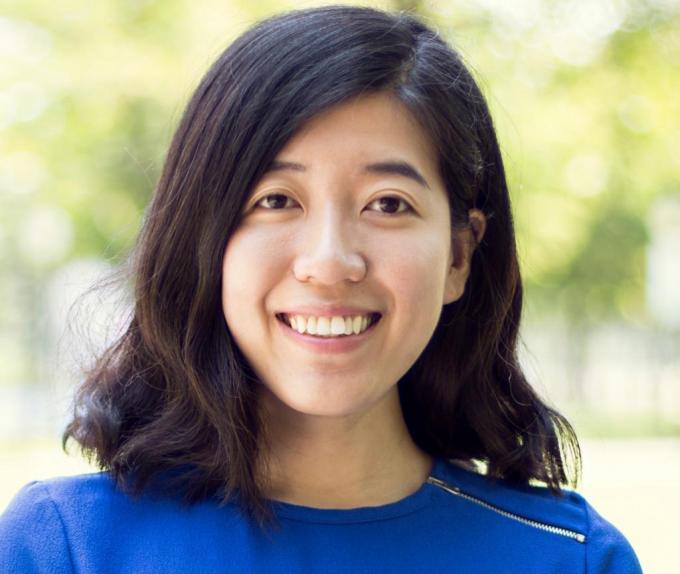 Faculty Mentor of the Week
Sihui (Echo) Ke
College of Arts & Sciences, Modern & Classical Languages Literatures & Cultures
Dr. Sihui (Echo) Ke is an Assistant Professor of Second Language Acquisition in the College of Arts and Sciences.  She is also the Principal Investigator of the Bilingual and Biliteracy Research Lab. Dr. Ke's research interests include Second Language Reading and Biliteracy Development, Foreign Language Assessment and Instruction, Psycholinguistics, and Second Language Acquisition. Specifically, she is interested in examining how adults and children develop reading competence in a second language, and exploring innovative approaches of effective learning and teaching at two interconnected stages (learning-to-read and reading-to-learn) in two languages (Chinese and English). 
In the past year Dr. Ke has mentored a total of 26 students, including 5 undergraduate students.  Dr. Ke explains that her undergraduate students are involved in her research in two ways: "(1) participating in data collection and analysis of research projects in the Bilingual and Biliteracy Research Lab and (2) working on their own independent research projects  in relation to second language and literacy acquisition under my supervision." One of Dr. Ke's mentees noted, "Dr. Ke is an excellent faculty mentor who has given me a valuable experience exploring linguistic research methods and has helped me see meaningful growth in my academic career. While I knew little about her area of research she never hesitated to help me learn and has been one of the most supportive faculty members I have ever worked with." 
Dr. Ke's experience as a mentor is driving and inspiring her career, "The best thing about being a mentor is learning new things from my mentees. I consider my mentees as co-workers and try to encourage them to conduct research independently and incorporate innovative ideas beyond my research comfort zone." When considering undergraduates for her research, Dr. Ke appreciates students who are independent learners and critical thinkers, "I have been lucky to work with undergraduate research mentees who reach out to me proactively and discuss shared research interests."  For students who are considering undergraduate research experiences, she offers this advice, "I strongly encourage undergraduate students to explore interdisciplinary research and work with professors both within and outside their own departments or colleges." 
Thank you Dr. Sihui Ke for your unwavering support of undergraduate research at the University of Kentucky. We are pleased to recognize your dedication this week as our Research Faculty Mentor of the Week. 
Dr. Sihui (Echo) Ke | College of Arts and Sciences, Modern & Classical Languages Literatures & Cultures