Conducting research during the summer can be a transformative experience for undergraduate students as you put your skills to the test. 
Intercollegiate Sustainability Research Experiences (ISREs) are competitive summer research programs designed specifically for undergraduate students. 
Intercollegiate Sustainability Research Experiences (ISRE) ($4,500 + $500 travel stipend) are funded by the Environmental Stewardship Fee and seek to support active research participation by undergraduate students.  ISRE sites provide meaningful student involvement that will make a significant contribution to the student's academic growth, while concomitantly contributing to sustainability-focused research initiatives within the community at large. 
Sustainability implies that the activities of the University of Kentucky are ecologically sound, socially just, and economically viable, and that they will continue to be so for future generations. 
Sponsored by the UK Student Sustainability Council and UK Sustainability.  
Award Amount: $4,500 + $500 travel stipend
PROGRAM HIGHLIGHTS
8 - 10 week, paid, hands-on, summer work experience in a research environment

Working under the mentorship of a scientist or team

Collecting data in the field, computer modeling, and data analysis

Presenting your research progress in a talk or poster, and possibly traveling to a conference

Participants will experience gains in knowledge, skills, attitudes, and identity that will foster their success in future research and/or professional settings.
Apply for an ISRE Opportunity
TIMELINE
Application Opens: January 15, 2022
Deadline: March 1, 2022 by 11:55 PM EDT
Notification by April 1, 2022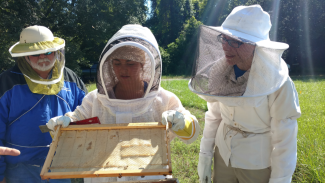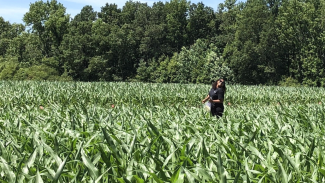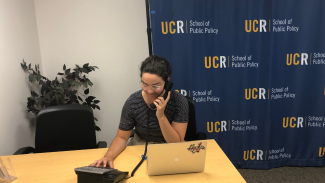 Application Requirements
1. Good Academic Standing - 3.0 or higher
2. Letters of Recommendation from your faculty mentor and a character reference (i.e. advisor, colleague, or supervisor)
3. Students must submit a 400-word or less essay explaining long term career goals, why you wish to participate in this program, your research interests and experiences, and the strengths you can bring to the program. 
4. Include relevant courses completed and previous research experience (if applicable) on the application.
Important Dates
Program Dates: 8 - 10 weeks (dates flexible)

Application Opens:  January 15, 2022

Application Deadline: March 1, 2022

Student Online Application  HERE

Upload Faculty Letter of Recommendation HERE

Upload Character Reference Letter of Recommendation (Staff, Advisor, Colleague, etc.) HERE 
Midsummer Check-in Due: July 8, 2022  
Final Report Due: August 20, 2022  
Summer Research Symposium: August 2022 (TBD)
ISRE #1 - Auburn University
1.  AUBURN UNIVERSITY; Auburn, Alabama
Research project: Field Crop Integrated Pest Management
Faculty mentor: Dr. Katelyn Kesheimer
ISRE Timeline: 10-week program (dates flexible)
Project description: Dr. Kesheimer in the Department of Entomology and Plant Pathology at Auburn University will be advising a student researcher on a project that accommodates the student's interests as it relates to sustainable agriculture in Alabama's grain crops. The student project in 2022 will work on evaluating the economic benefit of Bt toxins and foliar sprays in Alabama sweet corn.
The student will be involved with experimental design, field collections of pests and beneficial insects, laboratory bioassays, and data collection and analysis. There will also be opportunities for the student to write grower-friendly fact sheets and management guides. The student will have opportunities to interact with grower cooperators, stakeholder groups, industry representatives, and others involved in the agriculture industry. 
Click here to learn more about Dr. Kesheimer and her research
Relevant coursework: Introductory Biology and lab, General Chemistry and lab, Ecology, Statistics
**Sponsored by UK Sustainability and UK Student Sustainability Council
ISRE #2 - Louisiana State University
2. LOUISIANA STATE UNIVERSITY; Baton Rouge, Louisiana
Research project: Natural resource and Agricultural economics
Faculty mentor: Dr. Jerrod Penn - Dr. Penn is an environmental economist at Louisiana State University. Dr. Penn's lab tackles a wide array of topics at the intersection of economics, policy, and environment. 
ISRE Timeline: 8 - 10 weeks (dates flexible)
Project Description:  Dr. Penn has work appropriate for underclassmen with fewer technical skills, but is eager to contribute to seniors looking for opportunities to prepare for graduate school. Examples of his ongoing projects include:
Market opportunities for Louisiana alligator-skin products

Pollinator conservation on university campuses

Household willingness to improve local water quality via community sewer system
Click here to learn more about Dr. Penn and his research.
Relevant Majors: Economics, NRES, ENS, Ag/Enviro Economics, Forestry/Wildlife
Relevant Coursework: Statistics, Economics, Environmental Policy, Sociology
**Sponsored by UK Sustainability and UK Student Sustainability Council
ISRE #3 - University of California, Riverside
3.  UNIVERSITY OF CALIFORNIA, RIVERSIDE; Riverside, California
Research Project: Environmental and Water Resource Economics and Policy
Faculty Mentor: Dr. Mehdi Nemati
ISRE Timeline: 10-weeks from May 23 – July 29, 2022
Project description: Mehdi Nemati in the University of California, Riverside (UCR) School of Public Policy will be advising an Undergraduate Student Researcher (UGSR) for the "Urban Water Conservation" project.
Dr. Nemati's policy-oriented research program focuses on economic issues associated with urban/municipal water use, water affordability, and water conservation programs, including alternative pricing structures (e.g., budget-based tiered rates and drought pricing), and rebate programs (e.g., turfgrass removal); direct and indirect potable water reuse; design of enforcement and monitoring strategies; incentives for the adoption of conservation practices and technologies.
The fellow will be working with other graduate students and postdoctoral scholars on issues surrounding drinking water affordability and bill delinquency across the water agencies in California. Increasingly, concerns surrounding the provision of municipal water services are focusing on water affordability. This is not surprising given the rise in water prices reported in most areas of the country alongside somewhat stagnant income growth—a combination that suggests, ceteris paribus, more of a household's disposable income is being spent on the water and sewer services. We will use water agency-level special and temporal data to assess the water affordability issues across agencies in California, where we pay closer attention to the hidden drinking water costs (e.g., property taxes for water). The fellow, under Dr. Nemati's supervision, collaborated with other grad students and postdocs and primarily will be responsible for data collection, data cleaning, meetings with the agencies, and writing manuscripts and policy briefs
Click here to learn more about Dr. Nemati and his research or www.mnemati.com   
Location: The UCR School of Public Policy is located approximately 50 miles east of downtown Los Angeles and is within easy driving distance of major cultural and recreational sites, as well as desert, mountain, and coastal destinations. For more information about the campus and School of Public Policy see https://spp.ucr.edu and https://www.ucr.edu
Relevant Majors: Marketing, Ag Economics, Economics, Sustainable Agriculture
Relevant coursework: Intermediate statistics, familiarity with Excel is a plus
**Sponsored by UK Sustainability and UK Student Sustainability Council
Final Report Format and Guidelines
1. Background Information
This may be similar to what you provided in your proposal. What is the purpose of your research and how will it contribute to your field of study? Your introduction should be directed at all readers, not just those in your particular field.
2. Methodology
Was it carried out as originally planned? If not, why? How did you adjust for the change in plans?
3. Results
What sort of results did you see from your research and what can you conclude from them, and do they align with your hypothesis?  What are the implications of these results and where does this study go from here? What impact does this study have within the discipline, and how might it affect the real world? 
4. Your Experience - answer each question below
How has this experience contributed to your undergraduate education and your life goals?

What experiences will you take from this summer's research that will impact your future in education, research, or professional career?

Was your mentor available and helpful in guiding your summer research experience?

In reflecting back on this summer, what could have been done differently, if anything, to improve your summer research experience? 
Have a question? Visit our FAQ page for answers to some of the most common questions about undergraduate research at UK.  If you need additional assistance, we're just an email or phone call away!